The twelfth Leamington Music winter season ended with a spectacular season finale on Sunday 18 March, when The Schubert Ensemble of London gave the penultimate concert of its farewell tour at the Royal Spa Centre in Leamington.
We look forward now to the Leamington Music Festival Weekend which this year runs 4 – 8 May and an outstanding line-up of Czech and British musicians have been assembled to perform in this Festival Weekend at the Royal Pump Rooms, the twenty ninth such event – the Festival marks the centenary of the founding of Czechoslovakia which happened a fortnight before Armistice Day of 11 November 1918.
Czech music is celebrated as you would expect through the four big names of Smetana, Dvořák, Janáček and Martinů. Other important figures like Reicha, Suk, Dvořák's son in law, Kabeláč, Slavický and Fiser feature, as does Erwin Schulhoff who fought in the first War and, being Jewish, died in a concentration camp in World War Two.
English composers and music affected by the Great War make a link before Roderick Williams finishes his Schubert Project for Leamington Music with Schwanengesang. In the first part of his concert, he sings works by three composers killed in the War including Leamington-born William Denis Browne who was with his friend Rupert Brooke when he died before himself being killed at Gallipoli.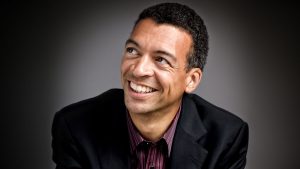 On the Sunday afternoon there is a talk about the years leading up to the founding of  Czechoslovakia and what some of the composers were doing in that time and Leamington's association through the Czech Free Army's time here in 1940-42 will be celebrated again.
Tickets are selling extremely well, with the best seats already sold out for some concerts – book today to ensure you don't miss out on this wonderful weekend!
Richard Phillips MBE, Festival Director