We are absolutely delighted to announce the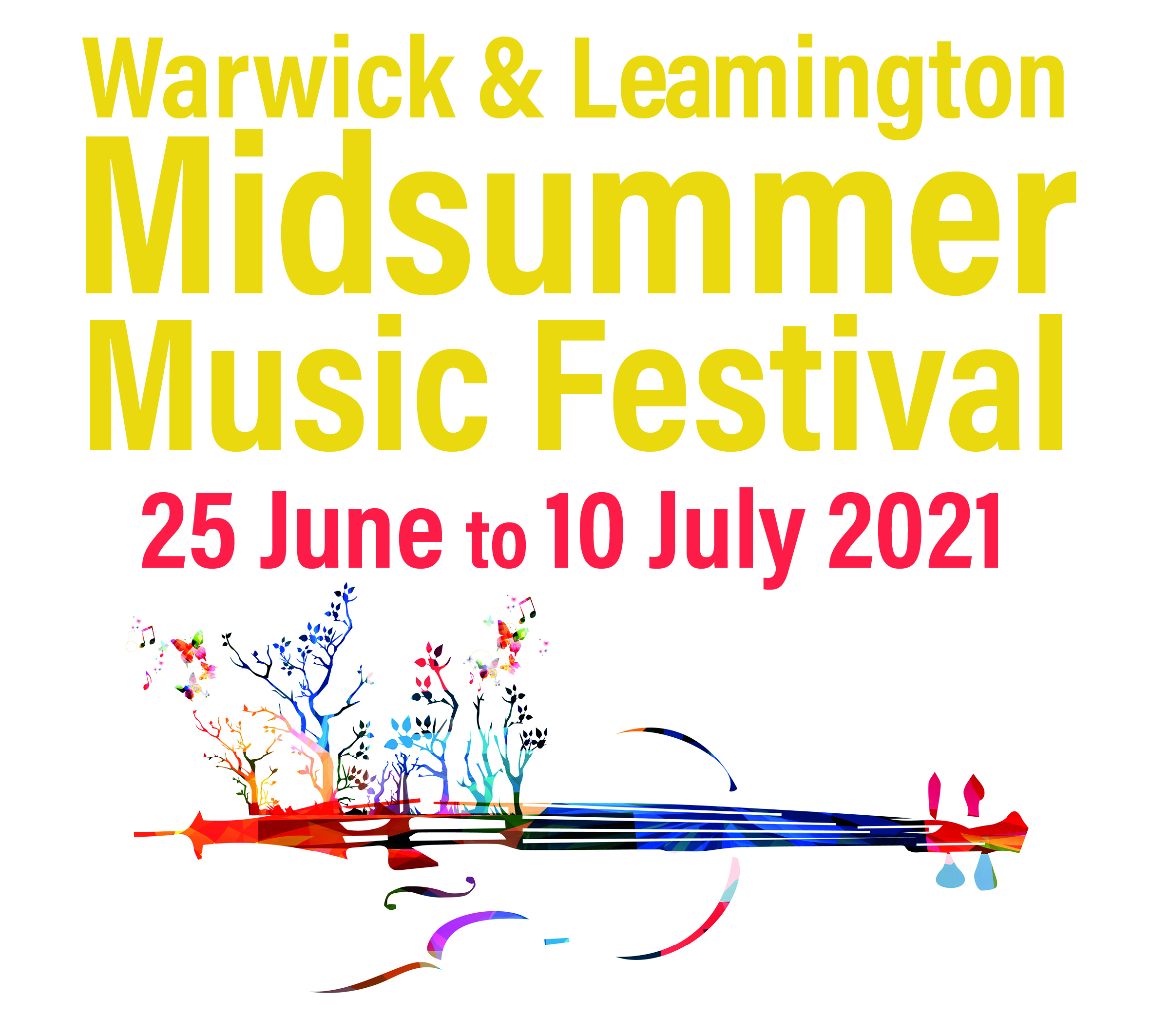 To celebrate the return of live music-making, ten promoters have come together for the Warwick & Leamington Midsummer Music Festival in which choirs, orchestras, chamber groups, and soloists will offer an enterprising range of music in twenty-four concerts. With American music for 4 July, there are two dozen works by English composers on offer but the core programming remains in Europe.
The Festival celebrates a special anniversary too – twenty-five years of the Music to Your Ears leaflet produced by the Warwick District Music Promoters Forum.
The Forum produces the anti-clash dairy that transforms into MTYE and which inspired the idea of drawing all these concerts together.
Music to Your Ears has always shown what a rich choice of music is on offer to local audiences, both from those who make music and those who promote concerts, often bringing in leading international musicians to the area. For those twenty five years, Warwick and Leamington have consistently punched musically well above their weight.
With Council venues currently closed due to the impact of coronavirus restrictions, the promoters of the Festival concerts are pleased to be welcomed into churches, gardens, and theatres for their triumphant and long-awaited return to making music live and in person.
Leamington Music is contributing eleven concerts to the Festival, with offerings from the Choir of Clare College, Cambridge, the 2020 Leamington Music Prize winners, the Coull Quartet (concerts at 5pm and 8pm), Ex Cathedra, Imogen Whitehead trumpet & Oliver Hancock organ, Curzon Brass (an afternoon picnic and an evening concert), The Bach Players (concerts at 5pm and 8pm), and Mark Padmore tenor & Morgan Szymanski guitar.
Leamington Music concerts can be booked online by visiting the events pages here on our website, or by calling 01926 497000.
Booking for all other events is organized by the individual promoters, so please check the websites given for details on how and when to book, for any changes or cancellations, and for the most up-to-date information on how promoters are working with Government guidance for keeping audiences safe and happily enjoying being entertained once more.
If music be the food of love, play on!