Leamington Music Autumn Season
The Leamington Music Autumn Season opened on Tuesday 5 October when Stile Antico returned to St Mary's Church in Warwick with its programme Toward the Dawn.  The monthly early music series continued with the Binchois Consort celebrating Josquin des Prez 500.
The Investec International String Quartet series at the Royal Pump Rooms in Leamington began on Friday 8 October with the Sacconi Quartet, followed by the Marmen Quartet on 29 October.
On Friday 15 October Roderick Williams, accompanied by Susie Allan, gave a recital of English songs, "The Great Outdoors…" featuring Butterworth, Ireland, Warlock, Gurney, Vaughan Williams and Britten and the occasion in the King's Hall, marked the official opening of the new music building for King's High School and Warwick Prep.
Other concerts in Leamington included a "Brass Explosion!" at the Royal Spa Centre on 31 October with the Royal Birmingham Conservatoire and Shirley Bands combining for a world premiere of a commission from Stephen Roberts and the Conservatoire Band playing Robert Simpson's legendary Volcano just a hundred yards from the house where he was born in Rosefield Street. 
Concerts still to come…
7.30pm | Royal Pump Rooms, Leamington
Haydn Quartet in E flat Op 33 No 2 'The Joke'
Shostakovich Quartet No 7 in F sharp minor Op 108
Beethoven Quartet in A minor Op 132
Leamington Music Christmas Festival
Tuesday 7 December | Joglaresa with Lullay Myn Lykynge
7.30pm | St Mary's Church, Warwick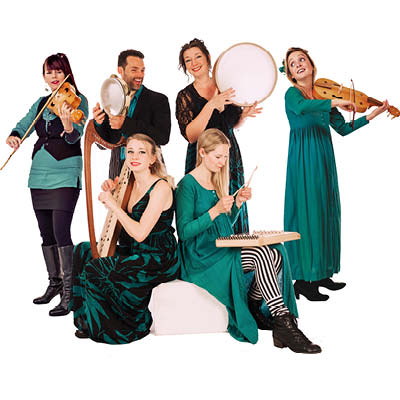 Wednesday 15 December | The York Waits with The Waits' Wassail
7.30pm | The Dream Factory, Warwick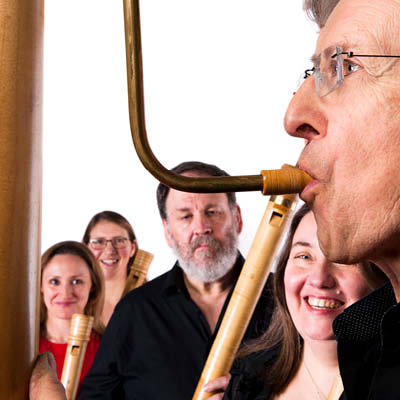 Tuesday 21 December | Christmas with The Carice Singers
7.30pm | St Mark's Church, Leamington
Stay tuned for news of our Spring Season and the Leamington Music Festival…