Following a particularly well received Leamington Music Festival, plans are now announced for two events to take place in Warwick during the summer, before Leamington Music resumes its activities with the Winter Season starting in early October. The performances will be part of the first Warwick Choral Festival, promoted by Warwick – A Singing Town.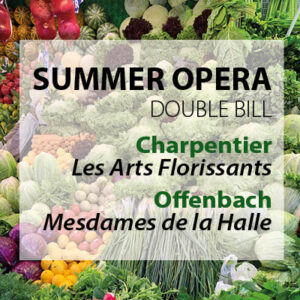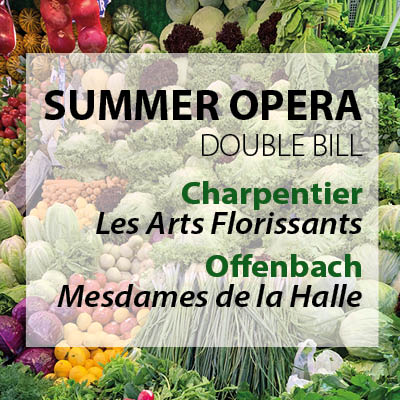 On Sunday 26 June, Leamington Music will put on its first opera performances ever when a Royal Birmingham Conservatoire production comes to Playbox Theatre at The Dream Factory. Conducted by Jeffrey Skidmore and produced by Stuart Barker, the operatic double bill consists of Charpentier's Les Arts Florissants and Offenbach's Mesdames de la Halle.
The two operas were both first given in Paris and will provide a strong contrast. Antoine Charpentier's Les Arts Florissants dates from 1685, one of seventeen operas that he wrote during the reign of Louis XIV, the Sun King. With ravishingly beautiful music, it is an allegorical tale of the Arts and the complex relationship with Peace and War.
Mesdames de la Halle dates from 1858, the same year that Offenbach's most popular operetta, Orpheus in the Underworld, was premiered. The one act comedy is a romp around a Parisian market where we can meet an ostentatious drum major and three comely market vendors with surprisingly deep voices.
The second of the two events is a concert by the Choir of Clare College Cambridge in Warwick's Collegiate Church of St Mary's on Tuesday 5 July
bringing a programme A Vaughan Williams Legacy.
The Choir's Director of Music, Graham Ross, has put together a special programme that adds to the national celebrations for the 150th anniversary of the composer's birth. Vaughan Williams's Mass in G and three other pieces will be joined by works by two composers with Leamington connections, Howard Skempton and William Denis Browne, the latter having been a student at Clare College who was later killed at Gallipoli in 1915. Other works by Sarah Cattley, Holst, Howells, Parry, Stanford, Judith Weir, Eric Whitacre and Wylkynson complete the programme.
These two events strengthen our ties with the Royal Birmingham Conservatoire and Clare College Cambridge. We build on the links made with the Leamington Music Prize which awards Conservatoire students and concerts featuring its Brass Band. The Choir from Cambridge has given three very successful concerts for Leamington Music in churches in Leamington, but this will be its first concert in Warwick.