The Leamington Music Education Programme, working with Warwickshire Music, takes musicians appearing in the Winter Season concerts into schools across the county of Warwickshire.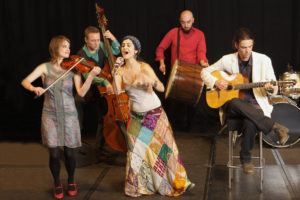 Leamington Music works closely with Warwickshire Music which provides funding from its Arts Council grant. The Friends of Leamington Music also make a significant contribution and some years ago a generous legacy was received. The Grimmitt Trust and the St Mary's Hall Trust have also offered valuable support.
At a time when there are many cuts in arts provision in schools, the opportunities provided by Leamington Music are of enormous importance for schools and students. For further information about the Education Programme, please contact the Leamington Music office by calling 01926 497000 or emailing helen@leamingtonmusic.org.