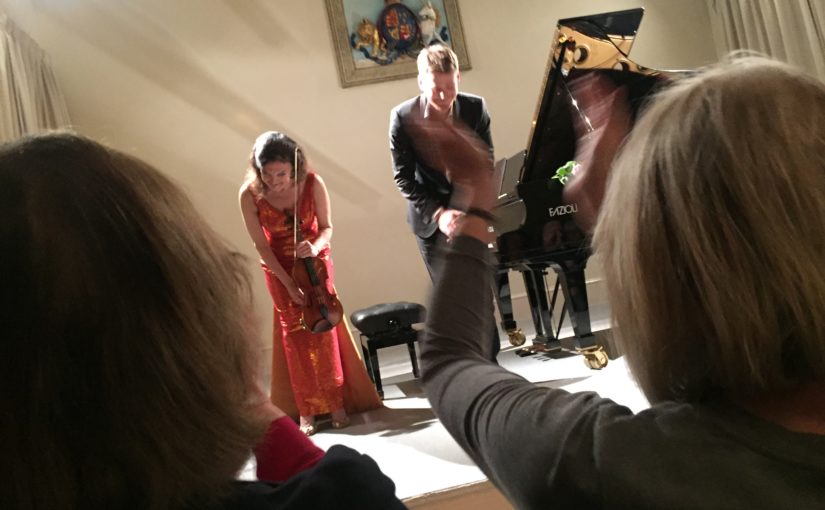 2020 Leamington Music Festival
Largely Ludwig
1 – 5 May at the Royal Pump Rooms
Our CANCELLED plans were such that our contribution to Beethoven 250 was to programme a mix of favourite and less well known works by him and other composers who he met and knew in his lifetime. Some of these are from what became Czechoslovakia and there was to be other Czech music plus visiting Czech musicians to continue our links, remembering that it is 80 years since the Czech Free Army came to Leamington during World War Two. We also planned to celebrate Leamington composer Howard Skempton with two of his works in the final concert, which was to end with Vaughan Williams's On Wenlock Edge, which naturally led on to the Festival Extra concert on 17 May with Roderick Williams singing English music.
Tasmin Little was to return for one of her last concerts before she retires in the summer and her accompanist Andrey Gugnin also had a solo recital to play Beethoven's 'Hammerklavier' Sonata and to repeat Pictures at an Exhibition, for which he had a standing ovation at the 2019 Festival. Raphael Wallfisch was also to return with the Shahem Erez Wallfisch Trio to include the 'Archduke'. The Emperor Concerto was programmed in the opening concert to be played by Tom Poster with the Sacconi Quartet plus double bass.
The Czech element in the Festival was in the hands of Veronika Klírová, flautist in the CBSO and the Kinsky Piano Trio. Horn player Ben Goldscheider and pianist Richard Uttleywere to give one of the four lunchtime concerts and on the final day, members of Ensemble 360 were to complete the set.  In the evening Ensemble 360 were planned to be joined by tenor James Gilchrist for the works by Howard Skempton, plus Beethoven's An die ferne Geliebte and On Wenlock Edge.  Five days of intense and joyous music-making at a time of the year which should have shown Leamington and its parks at their best.